email contact:
info@NABAlongbeach.org
All residents and businesses located in the NABA district are invited to attend our quarterly meetings:
2018 Dates: Wednesday April 25th, July 25th and November 28th (please note: the October meeting would have fallen on Halloween night so we voted to move the fall meeting to November)
Time: 6 p.m., general meeting starts at 6:30.
Place: Long Beach Senior Center, 1150 E. 4th Street.
Bring your ideas and concerns to discuss, whether the issue is crime, beautification, volunteering, bringing together residents and businesses or planning events for the community. We hope to see you at a meeting soon.
If you wish to be placed on our email list, see Contact page for submission form or you may contact us directly at info@NABAlongbeach.org
NABA is a member of the 7th Street Coalition
Officers of the NABA board:
President: Aaron Jackson
Vice President: Amanda Randel
Secretary: Allene Symons
Treasurer: JR White
We are a Long Beach, California, neighborhood association bordered by Alamitos and Cherry, Fourth and 7th Streets -- where we are making a great neighborhood even better by addressing improvement and safety issues while meeting our neighbors and creating lasting relationships.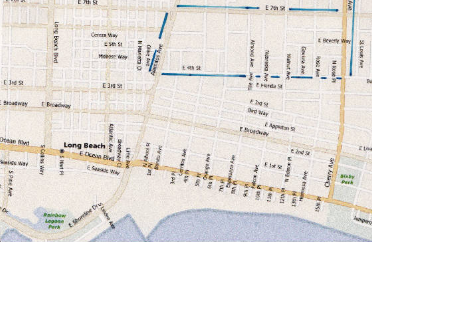 NEXT MEETING!
Don't miss our quarterly November 25 (Wednesday) meeting, 6 p.m. at the Long Beach Senior Center--address below