email contact:
info@NABAlongbeach.org
All residents and businesses located in the NABA district are invited to attend our meetings, usually held quarterly:
2021 meetings are suspended because of Covid precautions at this time.
Time: 6 p.m., general meeting starts at 6:30.
Place: Long Beach Senior Center, 1150 E. 4th Street.
Bring your ideas and concerns to discuss, whether the issue is crime, beautification, volunteering, bringing together residents and businesses or planning events for the community. We hope to see you at a meeting soon.
If you wish to be placed on our email list, see Contact page for submission form or you may contact us directly at info@NABAlongbeach.org
NABA is a member of the 7th Street Coalition
Officers of the NABA board:
President: Aaron Jackson
Vice President: open
Secretary: Allene Symons
Treasurer: JR White
We are a Long Beach, California, neighborhood association bordered by Alamitos and Cherry, Fourth and 7th Streets -- where we are making a great neighborhood even better by addressing improvement and safety issues while meeting our neighbors and creating lasting relationships.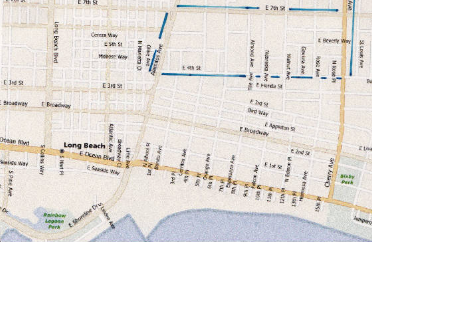 NEXT MEETING!
Our in-person meetings have been suspended. As soon as conditions change, we hope to post a new date on this web site.